All Toastmasters of Paris meetings are currently being held online. You are welcome to join us for a meeting via Zoom. To register, please use our Guest Sign-Up link below.

In order to make sure we all stay safe and compliant with government regulations, we have temporarily suspended our in-person meetings.

The upside of this is that you will be able to participate from anywhere in the world until we can return to our usual location: the elegant restaurant Les Noces de Jeannette in downtown Paris.

Toastmasters of Paris meetings take place online the first and third Tuesday of every month. See the meeting dates.



Next Meeting: 20 Apr. 2021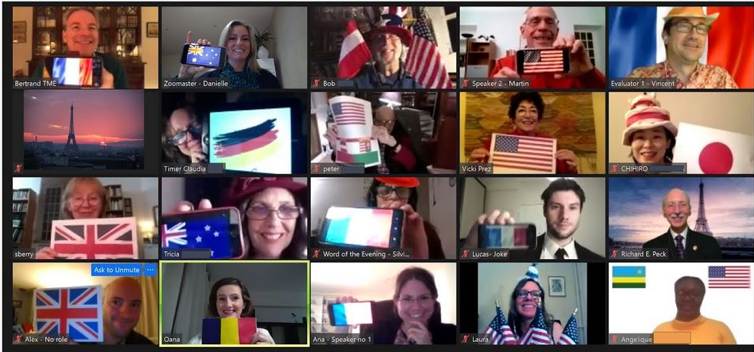 Celebrating our 45th birthday in November, 2020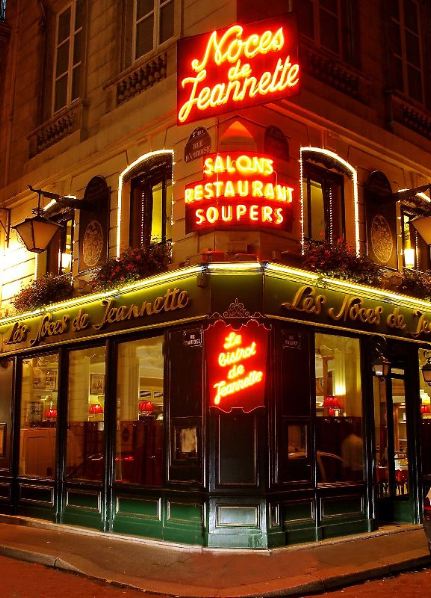 Once the government restrictions on dining out in Paris have been lifted, we will return to our regular meeting place, the restaurant:


"Les Noces de Jeannette"
9 rue d'Amboise, 75002 Paris
Metro: Richelieu-Drouot


Map: here














Experience the best English-speaking Toastmasters club in Paris!!!


The mission of a Toastmasters club is to provide a mutually supportive and positive learning environment in which every member has the opportunity to develop communication and leadership skills, which in turn foster self-confidence and personal growth.




Online meetings begin promptly at 8 pm



Guests are Welcome:
Come join us for an evening of fun and short speeches, please register by clicking here or contacting Angelique.
If you are registering less than 48 hours before the next meeting, we ask you to contact Angelique to reserve.